Bryan McCree - Flint's Homegrown Comedian
Bryan McCree's - Flint is safe
Flint is safe is a hilarious mockumentary documenting one man's attempt to prove that his hometown of Flint, Michigan, which was recently ranked one of America's most dangerous cities, is in fact safe.
Bryan McCree - Flint's Homegrown Comedian


Bryan, who jokes he's "Irish on my master's side," is the nephew of the late Floyd McCree, a civil rights pioneer who was elected Flint mayor in 1966, making him Flint's first black mayor and the first black mayor of an American city its size.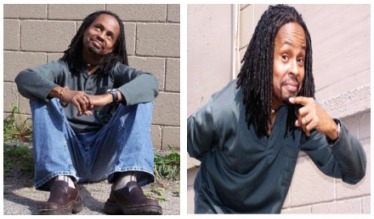 Bryan McCree is a nationally known comedian. He has been seen on Mad TV and Comedy Central and has appeared in concert with the likes of Sinbad, Cameo and the Isley Brothers.
Bryan's act will astound you with his astute observations on life which are on the edge and simply hilarious. He has a natural charm on stage, and his infectious giggle often incites laughter among the masses. His natural talent shows through in his act, as he plays his funniest character: Himself.

Email:
flintborn60@yahoo.com
Website URL:
MySpace URL:
http://www.myspace.com/bryanmccree
The Bob Leonard Show
Bob's show is on Tuesdays @ 8:00pm and rebroadcast Wednesdays @ 11pm on Comcast CH TV 17. It's alternative news about Flint and the surrounding communities. Click here to watch shows online here on Flint Talk.